Our friendly in-house Restaurant
Breakfast is served in our contemporary dining room from 7.30 am until 9.30 am (Mon – Fri) and 8.00 am until 10.00 am (Sat & Sun). We serve a delicious Continental selection as well as a Cooked Breakfast of your choice.
Breakfast Menu
Continental Selection
Choose from a wide selection of cereals
Welsh natural and fruit yogurts
Fresh fruit salad
Mini Muffins and Welsh Cakes
Traditional oatmeal porridge
Brown or white toast with marmalade and jam
Cooked Breakfast Option
Royal Sportsman Full Breakfast
Bacon, local pork sausage, tomato, breakfast mushroom, hash brown, baked beans and black pudding with fried, poached or scrambled local free range eggs
Salmon and Scrambled Eggs
Oak smoked salmon with scrambled eggs on a toasted muffin or buttered toast
Eggs Benedict
Poached local eggs on a toasted English muffin with flaked ham and hollandaise sauce
Royal Sportsman Vegetarian Breakfast
Vegetarian sausage, breakfast mushroom, tomato, baked beans and hash brown with fried, poached or scrambled local eggs
Beverages
Choice of fruit juice
Cafetiere of Filter Coffee
Selection of traditional fruit and speciality teas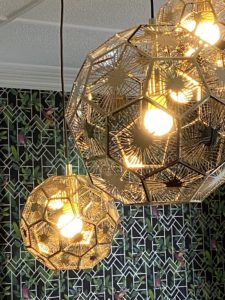 We have always aimed to make our food the best in the Porthmadog area and are quickly becoming THE place to eat. Our high-calibre chefs consistently create exceptional meals at great value, using only the finest, freshest ingredients sourced mainly from local suppliers in Wales.
Our style is seasonal Modern Welsh/British with either a contemporary European twist for the more adventurous, or traditional British 'gastro' dishes for those who enjoy more homely meals. This style brings out the best in local meats, game, seasonal fish and seafood, vegetables and cheese, releasing their true flavours. We have also recently started making our own pasta so be sure try one of our delicious options.
Lunch is served from 12pm – 2pm in the Bar and Dinner is served from 6pm – 9pm in the Bar and Restaurant.
Lunch and Evening Meals
2 Course Meal £26.00 / 3 Course Meal £32.00
To Start
Soup of the Day
Served with artisan bread and butter
Ham Hock Ballotine
Homemade piccalilli & sourdough bread
Curried Veg Spring Roll (v)
Butternut Squash Puree with Honey and Sesame Dressing
Duck Gyoza
Wakame sesame seaweed salad and a hoisin dip
Crispy Salt and Pepper Squid
Chilli, lime and tomato relish, baby caper salad with herb dressing
Main Course
Welsh Lamb Rump (Served Pink)
Rosemary Potato Croquette, Savoy Cabbage & Leek, Roasted Carrots & Red Wine Jus.
Butter Roasted Chicken
Peppered Mash, Mange Tout & Wild Mushroom and Madeira Sauce.
Slow Roasted Pork Belly
Apple Puree, Spouting Broccoli, Roasted Skin on New Potatoes
Natural Smoked Cod Loin
Crushed Potatoes, Creamy Leek with Wholegrain Mustard & Soft Poached Egg.
To Finish
Chocolate & Raspberry Torte
Raspberry sorbet, raspberry crisps and a basil syrup
Passion Fruit and White Chocolate Cheesecake
Orange Sorbet
Lemon Meringue
Poached Orange, Basil Sorbet
Warm Sticky Toffee Pudding
Butterscotch sauce and Salted Caramel Ice Cream
Selection of 3 Welsh Cheeses
Sourdough crispbread crackers, celery, iced grapes and house chutney.
***Extra Crispbread Crackers x 6 – £1.50***
Homemade Pasta's
Spaghetti with a red pepper and tomato sauce, toasted pine nuts,
Italian hard cheese shavings and pesto (v)                                                          £12.95
Smoked haddock and pea linguine and garlic croutons                                                £ 13.95
Tagliatelle with a rich beef cheek ragu and Italian hard cheese shavings     £ 13.95
Seafood & Salads
Large Dressed House Salad (v)                                                                         £ 9.95
Fish Goujon Salad                                                                                                 £ 12.95
Crispy Chicken Fillet Salad                                                                                 £ 12.95
Crispy Salt and Pepper Squid                                                                            £ 13.50
Small salad, rustic chips, lemon and caper mayonnaise
Whole Grain Whitby scampi                                                                                £ 13.95
Small salad, rustic chips, lemon and caper mayonnaise
Seafood Basket                                                                                                      £ 15.95
Scampi, salt & pepper squid & fish goujon's, small salad,
rustic chips, lemon and caper mayonnaise
From the Grill
8oz sirloin steak                                                                                          £ 19.95
10oz Ribey steak                                                                                        £ 23.95
8oz Fillet Steak                                                                                            £ 26.95
8oz Minted Welsh Lamb Steak                                                                £ 16.95
 All Served with tomato and mushroom grill garnish, rustic chips and dressed rocket leaves.
Sauces – £3.00
Peppercorn sauce / red wine sauce / garlic butter / Bearnaise
Classic 6oz Cheeseburger                                                                      £ 12.95
Crispy Mini Chicken Fillet Burger                                                          £ 12.95
Plant Based Burger (v)                                                                             £ 13.95
Fish Goujon Burger                                                                                   £ 12.95
Served on a toasted bun topped with lettuce, tomato, red onion and gherkins with dressed rocket, rustic chips and relish.
A traditional and friendly bar very popular with local folk and visitors alike, this is a lovely place for a drink, chat and to hear Welsh spoken or even better to enjoy a 'gastro' pub light bite, lunch or dinner.
Since the bar opened in 1862 comfort has been blended with its original features such as the big open firepla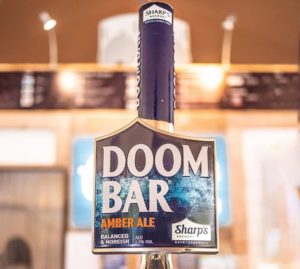 ce – with log fires in winter, a polished-wood bar, comfortable bench seating and photographs of Porthmadog's history.
Bar Menu